4 Benefits of Studying at

Sherman College of Chiropractic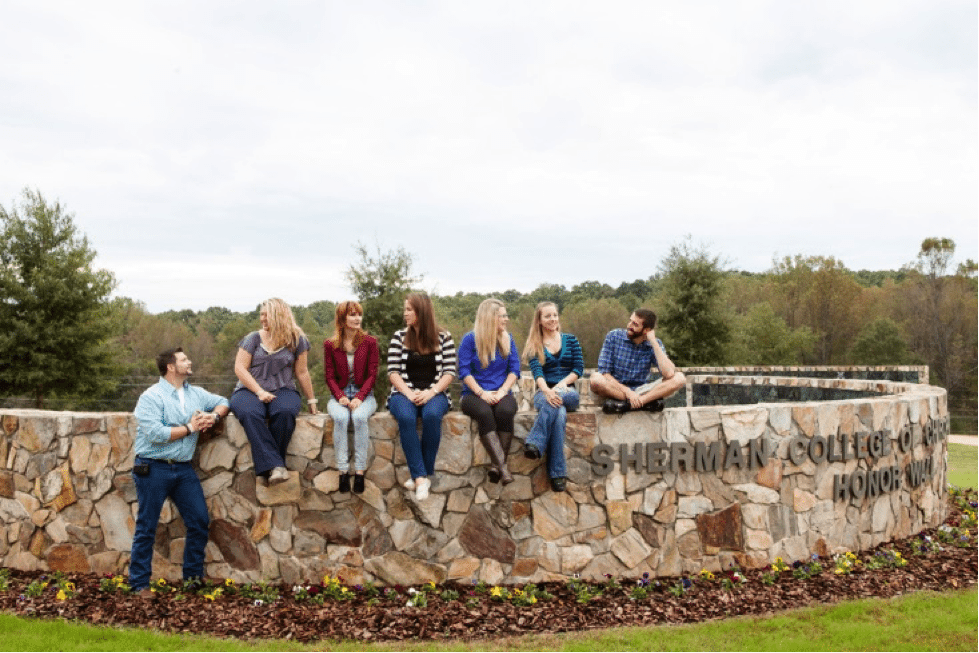 At the outset, finding a college that fits well with your learning needs and your professional goals can seem like challenging work. Once you've defined which key characteristics to look for, it is much easier to narrow down the list of potential candidates.
Most prospective chiropractic students are looking for a college with three main attributes:
A friendly and nurturing environment where expert instructors encourage students to reach their full potential
Opportunities to get hands-on experience and interact with real patients
State-of-the art facilities in which they will become familiar with the latest tools, research, and technique
The best chiropractic colleges make every effort to provide students with all three benefits so they can develop the skills and confidence needed for successful careers and is no exception. Read on to discover if Sherman College of Chiropractic has what it takes to be your perfect post-secondary match!
Sherman's Friendly Environment Nurtures Students toward

Professional Success
Whether you're a recent graduate or a mature student looking to jumpstart a new, satisfying career, making the transition to grad school can feel intimidating. Classes and exams might feel stressful, or – if you're moving away from home – you might be worried about adjusting to new surroundings.
These feelings are a normal part of adapting to college life but will subside quickly in a welcoming learning environment that feels like family.
The Sherman College community is close-knit, and we pride ourselves on offering a non-intimidating, nurturing environment. Our curriculum may be rigorous, but each Sherman employee is committed to helping every student transition from applicant to student to successful Doctor of Chiropractic.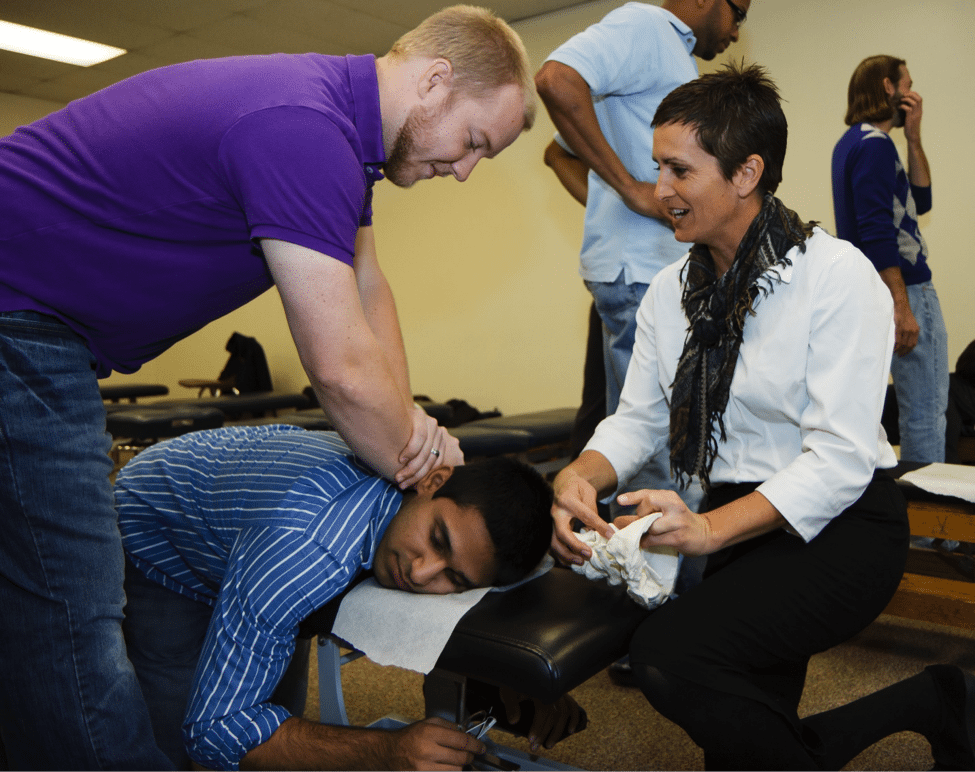 Sherman's Clinic Offers Practical

Chiropractic Experience
Doctors of chiropractic work with their hands. They use their expert knowledge and training to perform manual adjustments that help enhance patients' overall health and well-being. Although theory plays an important role in their preparation, students also need hands-on experience to prepare for successful chiropractic careers.
Located right on campus, the Sherman clinic offers cutting-edge technology and the chance for students to hone their chiropractic skills under the guidance of experienced instructors. Meaning once they graduate, Sherman students are already comfortable with patient care, understand how to operate a practice, and can start work right away.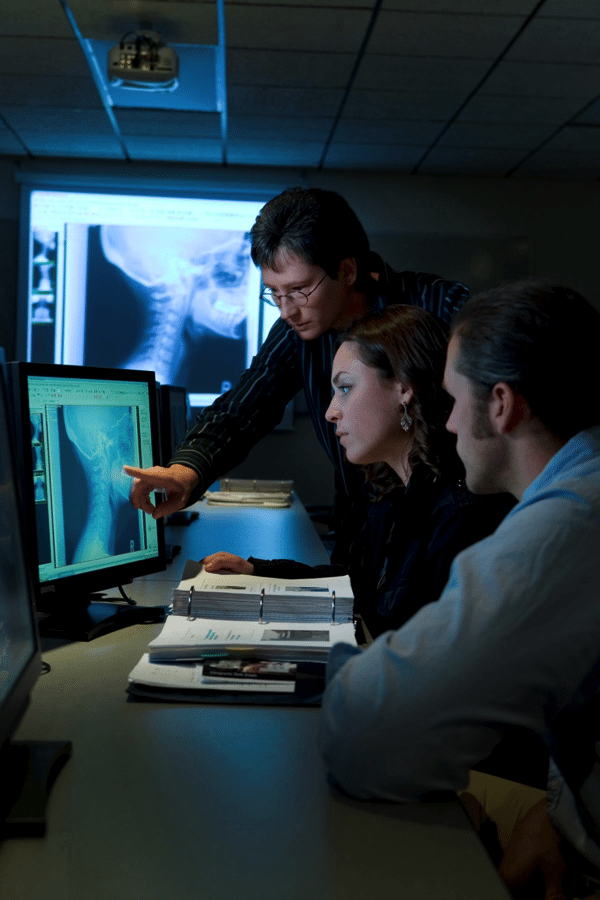 Sherman Students are Motivated by an Inspiring

Chiropractic Philosophy
There are several ways Sherman stands out among other chiropractic colleges, and one of the most significant is our philosophy of chiropractic and approach to healthcare. Sherman students are skilled in helping the body heal itself. Rather than merely treating symptoms as they arise, our graduates promote optimization and prevention, an approach that helps patients avoid dependencies and improves the patients' overall quality of life.
Campus Learning Resources

Set Sherman Apart
As students progress through their chiropractic training, they benefit enormously from access to a range of informational resources to complement course material and conduct research. Sherman's on-campus chiropractic museum and library offer students the software and research tools they need to become experts in their field. They can conduct online research, write papers, and exchange emails in our multimedia center. And they can examine historic chiropractic artifacts first-hand at the Brown House Chiropractic Museum. Apple technology in the classrooms maximizes students' access to course material beyond traditional lecture-based learning and helps prepare students for even greater success in a technologically advanced global society.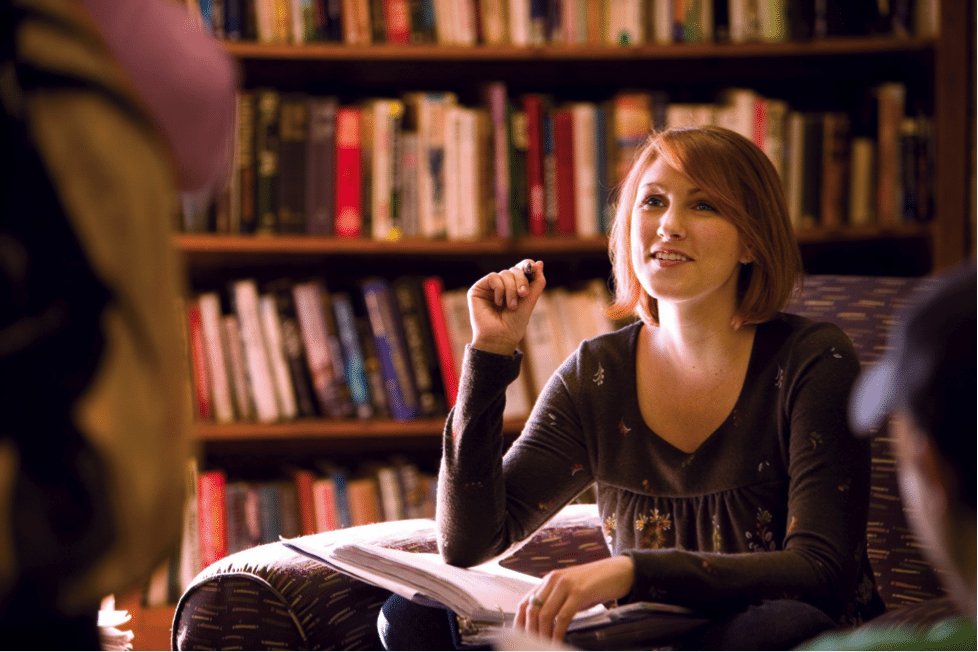 Want to find out more about what Sherman has to offer? Why not book a tour of our campus and come see for yourself!