New Patient Attraction Through
Appreciation
by Daniel and Richelle Knowles, D.C.s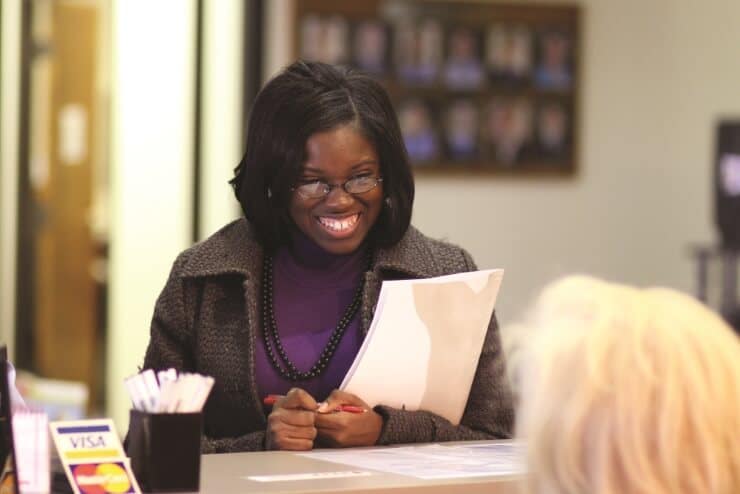 New patient attraction through appreciation is a fun and effective way to attract new patients into your office. Our personal favorite is a practice member appreciation program that we developed for our practice. It's simple, and our practice members love it.
You first need to decide who your ideal practice members are by developing a list of qualities and characteristics. For example, they are people who keep their appointments, handle their finances in a timely manner, are enthusiastic about the changes they've experienced, and perhaps belong to a certain demographic you're reaching out to.
Once you've decided the characteristics of your best practice members, sit down with your team and select four to eight weeks' worth of "Practice Members of the Week." We find it efficient to select them all at once for one or two months, maybe even for the whole quarter.
Once you've done this, the appreciation begins. Train your staff to look out for the people who are practice members of the week to acknowledge them during a regular office visit a week or two before the times for which they've been selected.
Use these key elements:
A practice member of the week testimonial form

. This is a sheet on which you can include their picture and a few questions for them to answer, such as how long they've been in care, what their lives were like before chiropractic care, their original motivations to seek care, and how chiropractic has positively impacted their lives? Allow them to share personal comments about their experiences in your office.

A gift bag

. Use a nice glossy gift bag, like you'd bring to a party, and fill it with goodies. We have given a water bottle with our logo, a chocolate bar or other treats, a gift certificate for the care in your office, a gift card for some other business in your area (such as a $5 gift card to a smoothie bar or coffee shop that you have a relationship with), and/or a chiropractic or uplifting book that you often recommend. Have fun with it. We also include a save-the-date card for our practice member appreciation banquet and a letter asking for an online review.
The Fun Begins
When it's their week, and the practice members of the week come for their office visits, the front desk welcomes them with a congratulatory greeting like, "Congratulations and welcome! You are our honored practice member of the week. We're so grateful to serve you and for your faithfulness and follow through with your care. We're inspired by all the great changes you had that we want to honor you. Here's a little gift goodie bag with some special gifts for you."
Walk them through what's in the bag and point out the special save-the-date card for your practice member appreciation banquet! Tell them they are welcome to bring friends and family. Ask them to complete a brief form about their experience under the care and take a picture with you. Also, make sure you have them fill out a privacy form, giving you permission to share their pictures and testimonials in the office and on your website or social media channels.
Now you have the opportunity to parlay this into even more impressions for your office. Other things you can do:
Ask them to share their experience

of care on video so that you can post it on your Facebook page and YouTube.

Request that they complete online reviews

of your office and then reproduce it into a social media post on your Facebook page.

Create a post

for your office blog and share that in social media as well. If you have a video, post it on YouTube. You could also use it in your weekly email newsletter for practice members as part of a "practice member spotlight."
We're Not Finished Yet
Once a quarter, host a small gathering for the most recent practice members of the week at a nice restaurant. Pick a restaurant that will seat 20 to 30 people in a private room and book the dates for the whole year. Pick a weekend that's related to a holiday so you can create a theme for each event, for example near Valentine's day in February, Mother's day in May, a date that perhaps is near your office anniversary, or October or November for an Oktoberfest or gratitude theme.
When you're about four weeks away from the event, send a printed invitation (similar style to a wedding, graduation party or bar mitzvah invitation) for the practice member appreciation banquet. Since your team gave them a save-the-date card, remember, this is really a reminder. It's a nice touch when they get a pretty invitation that looks fancy and is hand-addressed. Two weeks out, call this group for confirmation of attendance and send a confirmation postcard. Remember to add to the invitation and confirmation postcard, as well as the confirmation phone call, that family and friends are welcome, up to four guests at your expense.
The Big Night
Have your team arrive early, and decorate with balloons or table centerpieces. Have goodie bags on the place settings. In these bags you can include gift certificates for your office, movie passes or treats. We often have office or chiropractic t-shirts as well. Be sure you offer something different than you gave them when you honored them as practice members of the week. Warmly greet your guests at the restaurant as they arrive. Truly make this banquet an appreciation of your practice members.
After people are seated and have placed their food order, the staff should briefly say some complimentary and appreciative words as well as a brief introduction for you. You should share a brief message of appreciation and then have everyone introduce themselves and share their experiences of care in the office. This activity alone will generate 10 to 20 testimonials, as each person shares something about their experience of care in front of your guests. You may not necessarily get a lot of guests, but the ones you do will be quality.
Now it is your turn to share a 10-minute message about chiropractic and impart something loftier or something they may not already know. Acknowledge your honorees for being pioneers in healthcare and seeing the world differently. Thank them for their commitment to you and your practice. Close with a statement inviting any guests to come in for a promotional evaluation, or to utilize a gift certificate that you may have included in goodie bags. Have a team member ready to make appointments if necessary.
Make sure you get lots of pictures of the event. You can then take these pictures (and remember, you already have signed permission slips, right?), and post them online as well as print copies for a bulletin board in your office so people see pictures of you having fun with your practice members.
Perfect As You Go
We've run a program like this in our office since we opened, and we keep developing and making it better each year. Use your creativity, have fun with it, and remember that creating a great practice is about building relationships with people so that they appreciate the level of care and quality of attention you give them. One of the core values of our office is to treat everyone as if they are family. We wholeheartedly recommend you adopt the same core value for your office and enjoy the results.
*Originally published in Sherman Magazine Fall 2015