Sherman College Becomes

Tobacco-Free Campus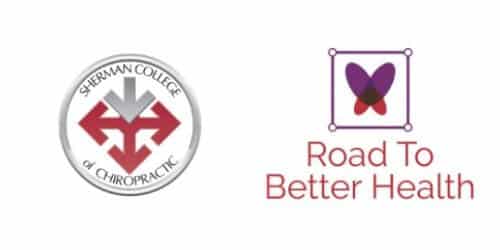 Recognizing the health hazards caused by tobacco use and exposure, Sherman College of Chiropractic has updated its policies and is now a tobacco-free environment. The Carolinas' only chiropractic college, located in Spartanburg, updated its student and employee handbooks this April, banning the use of any tobacco product, including smokeless tobacco products and e-cigarettes.
Sherman College of Chiropractic President Edwin Cordero, D.C., said the change in policy aligns well with the college's mission. "As a graduate institution focused on health, Sherman College of Chiropractic has a responsibility to lead the way toward a healthier college community and a healthier Spartanburg," Dr. Cordero said. "We found that our policies needed to be in line with our philosophy of health – that we needed to do even more to provide a healthy and safe working environment for our students, faculty, staff, and visitors."
According to data from the South Carolina Tobacco-free Collaborative, 51 percent of Spartanburg college students attend a tobacco-free institution, while 83.5 percent of the county's K-12 students are enrolled in a school district that has a 100-percent tobacco-free model policy in place. In Spartanburg County, only 15.2 percent of residents are guaranteed protections from secondhand smoke in indoor workplaces.
"Recognizing that tobacco use is the leading cause of preventable disease, disability, and death in the U.S., the Road to Better Health Coalition applauds Sherman College of Chiropractic's efforts to create a tobacco free campus environment and to address client tobacco use," said Renee Romberger, Vice-President of Community Health Policy and Strategy for Spartanburg Regional Healthcare System and Road to Better Health Advisory Board member.
Sherman College's efforts in becoming a tobacco-free campus have aligned well with The Road to Better Health's initiatives. This organization represents more than 40 professional and non-profit groups working together to improve health outcomes in Spartanburg County. The RTBH coalition serves as a leading force in the Public Health Indicator Area of The Spartanburg Community Indicators Project, which aims to improve the quality of life for Spartanburg residents in seven Indicator Areas.
"Helping ensure that Sherman College students, employees, and patients are as healthy as possible is in keeping with the Road to Better Health's goals to improve the health and well-being of Spartanburg County residents," Romberger said of the college's tobacco-free policy. "Under the leadership of Joe Pinilla of The Forrester Center for Behavioral Health, the RTBH Tobacco Taskforce is thrilled to partner with Sherman College to support this important health and environmental strategy for their organization."
Resources
The Forrester Center, a member of The Road to Better Health Coalition, offers resources for individuals who would like to quit smoking. For more information, please call 864-707-2805 or call the South Carolina Quitline at 1-800-QUIT-NOW (1-800-784-8669).
###
Sherman College of Chiropractic provides students with a comprehensive chiropractic education, preparing them to enter the field as doctors of chiropractic who are highly skilled, compassionate, ethical and successful. On its 80-acre campus in South Carolina, Sherman offers a first professional degree program unique in its approach to health care and known globally for the skill and art of chiropractic delivered by graduates. For more information, visit www.sherman.edu or call 800-849-8771.
For more information, please contact:
Karen Rhodes, M.B.A.
Director of Public Relations
Sherman College of Chiropractic
Phone: 800-849-8771, ext. 242
Email: krhodes@sherman.edu
Web: www.sherman.edu
Joe Pinilla, MPH, CHES
Deputy Director of Prevention and Community Engagement
The Forrester Center for Behavioral Health
Phone: 864-707-2804
Email: jpinilla@theforrestercenter.org
Web: http://www.theforrestercenter.org/