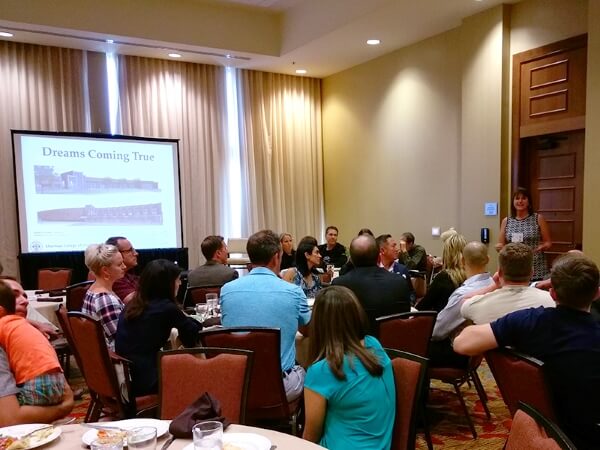 Alumni, Supporters Lunch at

Mile High in Denver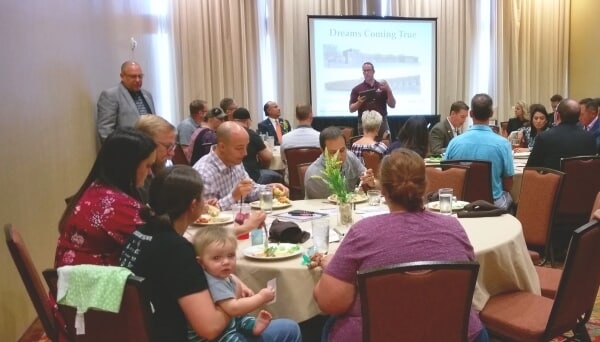 Sherman College hosted a Private Briefing lunch on August 18 at Mile High Chiropractic Weekend to share college news and President Cordero's vision for the future. Dr. Cordero presided at the lunch presentation along with Executive Vice President Neil Cohen, D.C., several trustees, and college employees.
Guests learned about or received updated information on several initiatives at the college, including the implementation of iSherman technology and iPads for all students, and the G10 goal of teaching students how they can be free of student loans within 10 years of graduation through the G10 Practice Success Program. Dr. Cordero spoke highly of the college's faculty and staff and commended recent additions such as Christopher Kent, D.C., J.D., leading the evidence-informed curriculum work.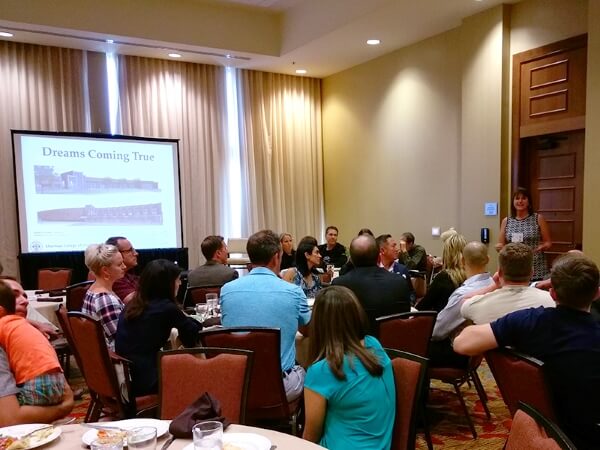 The highlight of the presentation was news of the college campus expansion plan which will modernize and enhance the current facilities and buildings and includes the addition of a new Student Center.
Sherman is on the move, and college administrators and trustees are happy to share its exciting plans for the future growth of the college and the chiropractic profession.