The Sherman College Board of Trustees and President Edwin Cordero, D.C., announced in February 2022 that they would embark on a search for the college's next leader. Dr. Cordero will oversee the college through the end of 2022 while the Board of Trustees works with Diversified Search Group to conduct its search for the college's next president. As Sherman College approaches its 50th anniversary in 2023, the Board will be looking for a leader to take the institution through its next level of growth.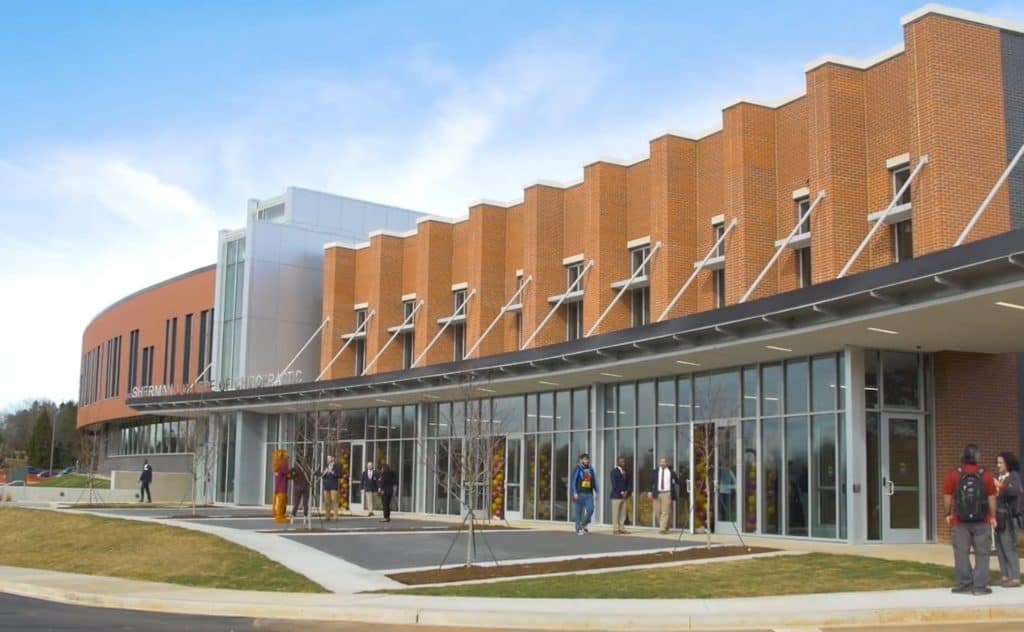 Nomination and Application Process
The Presidential Search Committee of Sherman College of Chiropractic invites applications, expressions of interest and nominations of candidates in its search for the college's next President. Nominations and applications should be submitted electronically as soon as possible. Applications should include a complete résumé or vita and a letter of candidacy that responds to the agenda for leadership and the desired attributes for the President. All application materials will be considered in full confidence. Please send all nominations, inquiries and applications electronically to: President, Sherman College of Chiropractic – Diversified Search Group.
Presidential Search Committee & General Information
Dr. Judy Campanale, Search Committee Chair, Board member
Linda Giuliano, Search Committee Vice Chair, Board member
Dr. Shawn Dill, Board Chair
Dr. Matthew McCoy, Board Vice Chair
Dr. Lisa Lanzara-Bazzani, Board Secretary
Dr. Frank Hahn, Board member
Dr. Richelle Knowles, Board member
Dr. Jose Salgado, Board Member
LaShanda Hutto Harris, Executive Team Representative
Dr. Jaime Browning, Faculty Senate representative
Chris Roberson, Staff Council representative
Dr. Jillian Farrell, Alumni representative
Joshua Yachter, Student representative
Dr. Irene Gold, President's Circle representative
The Sherman College Board of Trustees vetted several search firms to assist in the presidential search and selected Diversified Search Group. DivSearch was ranked one of the top executive recruiting firms in the nation by Forbes in 2021 and is the largest female-founded retained executive search firm in the world. The firm is dedicated to attracting and recruiting inspiring, transformational leaders who bring steady direction, bold thinking, a commitment to diversity, fresh ideas and sustained leadership to their clients and organizations.
Nominations and Inquiries
Nominations, inquiries, and expressions of interest should be directed to our search firm. Managing Director Peter Gillin can be reached at ShermanCollegePres@divsearch.com.
Search Process Inquiries
Questions about the search process should be directed to the Search Committee Chair. Dr. Judy Campanale can be reached via DivSearch at ShermanCollegePres@divsearch.com