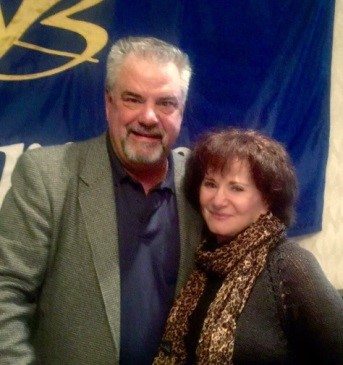 Middletown, NJ, chiropractor Jim Dubel, D.C., and his wife and chiropractic assistant, Barbara "Babs" Dubel, have been presented with the Thom and Betty Gelardi Service Award by Sherman College of Chiropractic.
The Thom and Betty Gelardi Service Award is presented at the discretion of the president and therefore not awarded every year. This award was created to honor the Gelardis (Sherman College's founders) and also the recipients who are deemed to have the same qualities as the Gelardis. It is given to individuals to recognize their unselfish dedication, visionary leadership and pioneering spirit.
Jim Dubel is a Palmer graduate and opened Health in Hand Chiropractic in New Jersey with his wife, Babs, at his side in 1980. Ten years later they started the New Beginning for a New Future Chiropractic Philosophy Weekend, known best as New Beginnings. From its humble beginnings, the event has grown under their direction and guidance. It is now one of the premier chiropractic philosophy events in the nation, drawing hundreds of chiropractors as attendees and attracting the best of the best in chiropractic philosophy presenters. New Beginnings is celebrating its 25th anniversary this year.
Like the Gelardis, the Dubels remain steadfast in their commitment to the chiropractic principles and serve as an example for the rest of the profession. They have sacrificed much in their service to chiropractic. They are pioneers leading the way for future generations, and their visionary leadership is inspiring. The couple remains steadfast in their commitment to the chiropractic profession and has raised their three children in the same principled lifestyle. One of their children, Stephanie, is currently a student at Sherman College.
Sherman College named its 2016 award recipients April 28-30 as part of Lyceum, an annual continuing education and homecoming event attended by hundreds of chiropractors and students throughout the U.S. and internationally. Lyceum is held on the college's campus in Spartanburg, SC, and involves three days of seminars, special events and other programs.