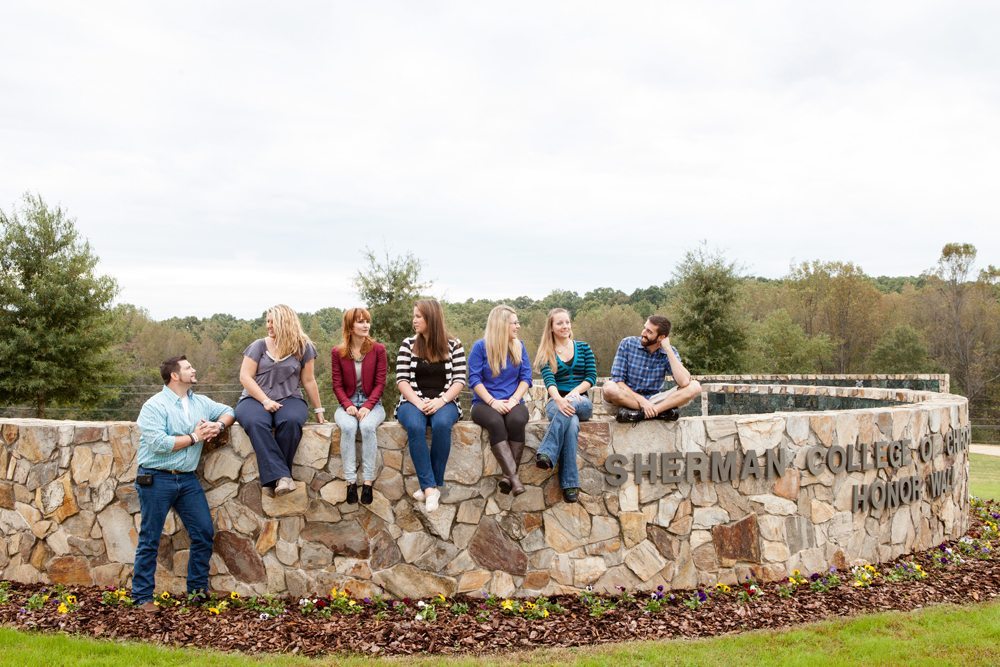 When we ask our students what they love most about Sherman, they often bring up our philosophy of chiropractic, expert instructors, and hands-on approach.
But, time and time again, what students mention most is that at Sherman you're not just a number. Our intimate class settings, friendly instructors, and welcoming atmosphere make you feel like you're part of a family – from the time you first step onto our campus to graduation and beyond.
How does a family atmosphere benefit your chiropractic education? We asked some of our students – Rachel, Jimmy, Alec and Rocio – and here's what they had to say!
A Sense of Community Makes You a Better Chiropractor
When it came to choosing which chiropractic college to attend, Jimmy decided that shadowing local chiropractors would help him decide which college prepared its students best. "I decided to shadow a couple of different chiropractors who went to different schools to see how they performed in their practices," he remembers. "The only chiropractor that resonated with me was the Sherman graduate, ainly because of the way he treated patients, how he worked with patients, and how he had the overall environment of his office."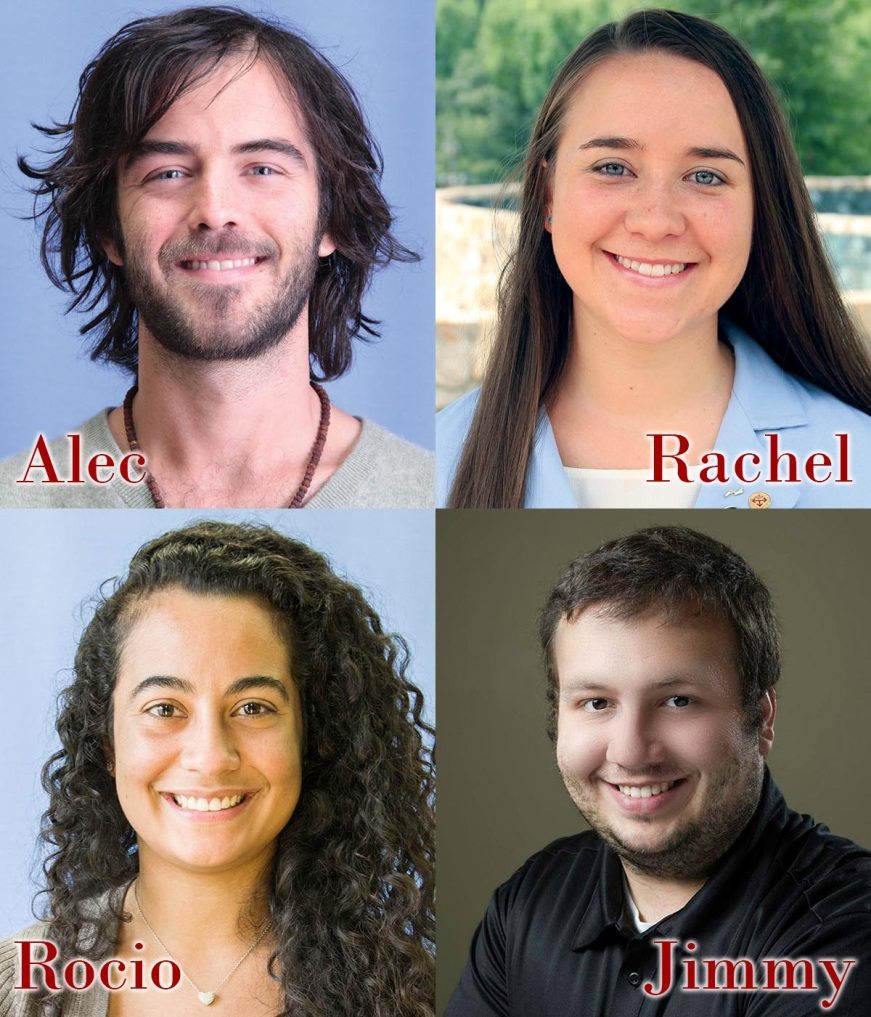 Rocio also first heard of Sherman through a chiropractor that she admired. For years, she knew she wanted to help people with a career in healthcare. "My chiropractor told me that he thought I would be a good chiropractor," she says about her career choice, "and he said that if I pursued this profession, the only place to go was Sherman. He told me that [at] Sherman, you could find the essence of what chiropractic really is." Rocio's chiropractor explained "that's what you would find: the philosophy, art, and science – the way that it was meant to be. And," she remembers, "he said that at Sherman, I would really feel a family environment."
A Supportive Environment Can Help You Through Difficult Times at Chiropractic College
Studying to become a doctor of chiropractic is no easy task. You'll have to complete tough courses in subjects like neuroanatomy, microbiology, and biochemistry – among many other important topics you'll need to know to graduate with a chiropractic degree.
"Coming to a graduate program for me was a little tough," says Jimmy. "It was a little bit out of my game, a little bit out of my way, and so the first classes were tough for me." But Jimmy also remembers that during that difficult time, "Sherman taught me to always reach out, don't ever give up, to always keep going."
"If a [faculty member] sees that you're having trouble in class," says Rocio, "they've helped me, they've helped so many of my classmates because they really want everyone to graduate. It's not like in other professions where they're weeding people out."
At Sherman, Rocio says, "They want everyone to do well because they see the potential in everyone."
A Warm Atmosphere Makes Your Chiropractic Training an Unforgettable Experience
Rachel, who will be graduating this December, has already begun reflecting on the time she has spent as a Sherman student completing her chiropractor training. "Sherman is definitely a community," she says. "It's a real thing." Even before she began her first quarter at Sherman, she remembers that "I felt like I was already part of a family."
Alec also remembers immediately feeling welcomed into the Sherman community. When he first visited the Sherman campus, he says he thought to himself, "I have to come to this school… my heart knew that this was where I had to be."
That sense of community has stayed with each of these students throughout their education, which Jimmy sums up by saying:
"When I come to Sherman every morning," says Jimmy, "I open the door and I literally say 'I'm home.'"
Are you interested in visiting our campus to see for yourself what makes Sherman so special?
Book your campus tour today by visiting Sherman.edu!