Experience a guided tour of the campus! Come for a day or stay for the weekend at one of our Showcase Sherman Weekends!
Fill out our easy online application and start your journey to a life-changing career in chiropractic.
Meet Recruiters on the Road
See where we'll be next!
Talk one-on-one with a recruiter to find out what you need to start your chiropractic education.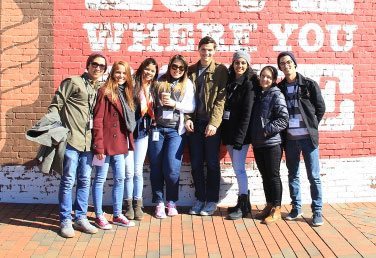 Showcase Sherman Weekend
October 27-28, 2017
2-day event for prospective students and advisers to explore chiropractic and Sherman.
Sherman Alumna Mary Babian, D.C., '78, Honored The Tennessee Chiropractic Association (TCA) has honored Mary Babian, D.C., '78, J.D., of Chattanooga, Tennessee with their highest recognition, 2017 Conference Honoree. "The TCA is proud to honor Dr. Babian for all she...