Experience a guided tour of the campus! Come for a day or stay for the weekend at one of our Showcase Sherman Weekends!
Fill out our easy online application and start your journey to a life-changing career in chiropractic.
Meet Recruiters on the Road
See where we'll be next!
Talk one-on-one with a recruiter to find out what you need to start your chiropractic education.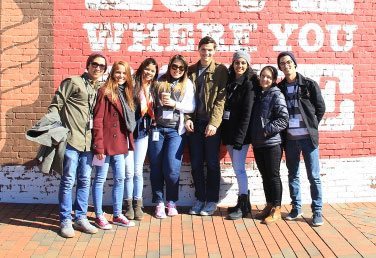 Showcase Sherman Weekend
February 9-10, 2017
2-day event for prospective students and advisers to explore chiropractic and Sherman.
Seven Students Receive School Pride Awards from Sherman College Thanks to the generosity of Sherman Pride Day sponsors, Sherman College has awarded seven students with School Pride Awards. These seven students will each receive a $500 tuition credit for the winter...