Our View of Health and Healing
The chiropractic profession is all about serving others to improve their health. Chiropractors take a natural, preventative approach to health care, helping patients achieve optimal health and function.
What Exactly is Chiropractic?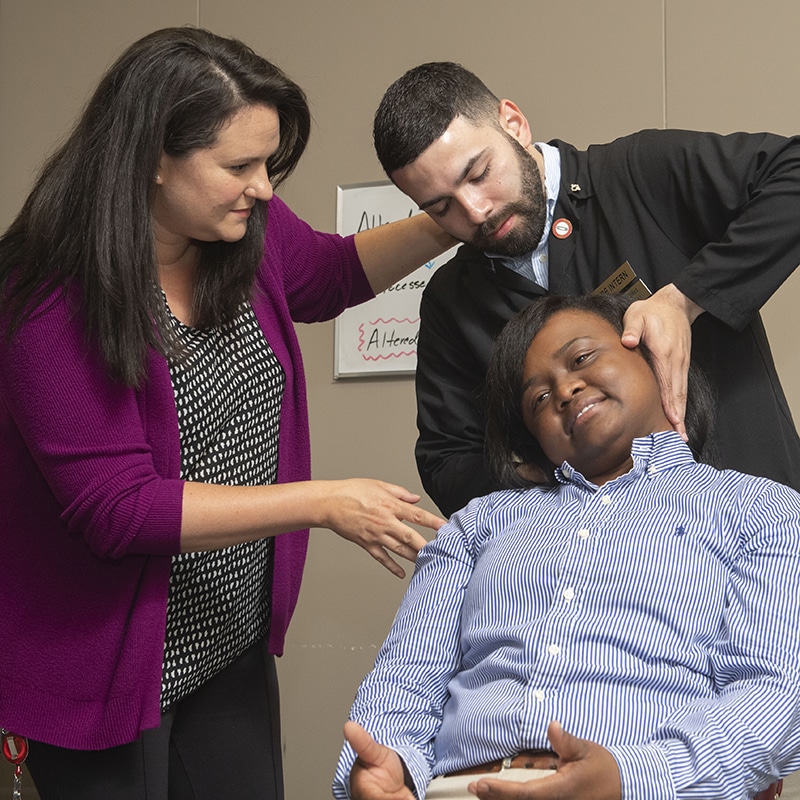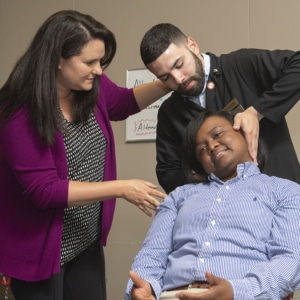 Chiropractic is a health care field that focuses on helping patients enjoy their full potential for health and performance. Doctors of chiropractic make gentle adjustments to the bones of the spine to remove interferences that can hinder the body's natural ability to heal.
Chiropractic is a less invasive approach to health care that supports the body's own ability to self-regulate and heal. This means that chiropractic care is for everyone, from newborns to seniors. No matter their state of health, everyone can benefit from keeping their nervous system free from interference.
What is Vertebral Subluxation?
If the bones of the spine, called vertebrae, shift out of place or don't move properly, the resulting misalignment can interfere with the nervous system, which carries messages from the brain to the rest of the body. This misalignment is called a vertebral subluxation, and it will limit your body's ability to function normally and heal itself properly.
Even small misalignments of the spinal bones can cause big problems with brain-body communication. Doctors of Chiropractic remove these interferences by gently adjusting the spine to help restore proper nerve function.
Why is Philosophy So Important?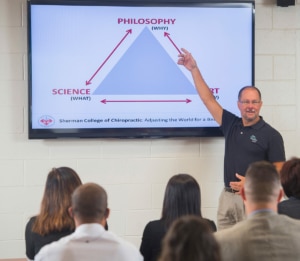 Sherman College was founded in 1973 by Dr. Thomas A. Gelardi to nurture and advance a simple and powerful idea: that all healing comes from above-down, inside-out. The brain coordinates the body from above-down in order to express optimum healing and health from the inside-out. This principle is represented in Sherman College's logo by the four arrows.
In founding Sherman College, Gelardi sought to protect and advance the philosophy of chiropractic as being vertebral subluxation-centered. He envisioned an environment where chiropractic would be studied, advanced, taught and then shared worldwide for the ultimate good of humanity. Sherman College carries on that purpose today. Sherman provides a quality chiropractic education remaining consistent with the principles, goals and objectives of the profession.
Chiropractic as a Rewarding Career
Chiropractic is about helping people of all ages and walks of life enjoy better health under care. Sherman College educates, graduates, and supports successful Doctors of Chiropractic who serve humanity with competency, compassion and integrity, contributing to the advancement of our profession and the world. Chiropractic offers many career opportunities, from solo practitioner to sports or animal chiropractic. Find out more about chiropractic careers.