Advantages of Digital
Radiography for Chiropractors
Digital radiography refers to the process of capturing a radiographic image using a sensor and then rendering that image on a computer. Thetechnology has come a long way from traditional x-ray with film and view boxes, allowing practitioners can zoom, rotate and control image density. The results are available on-screen within seconds for chiropractors to analyze and review with patients.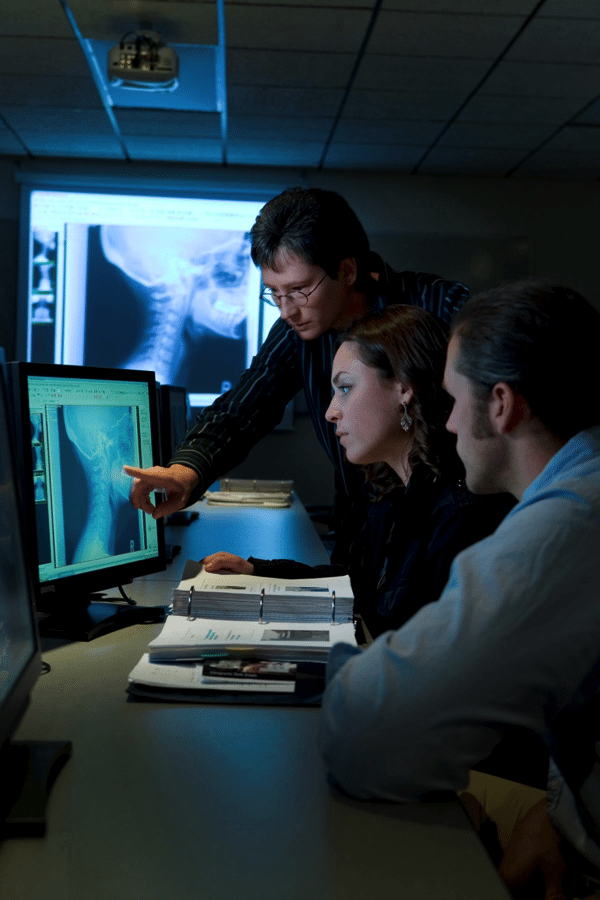 During the course of their chiropractic education, students learn to use digital x-ray technology, enhancing their ability to analyze results and develop individualized care plans.
Below is a simple introduction to digital x-ray technology with examples of how it can benefit chiropractors and patients.
The Evolution of X-Ray
Conventional x-ray machines function similarly to cameras, but instead of light, they use electromagnetic waves to develop an image on film. The waves pass through the body, are absorbed by bone, muscle, fat and other masses, and leave a visual imprint of these structures for practitioners to develop and analyze. Since its invention in 1895, the x-ray machine has played a vital role in healthcare.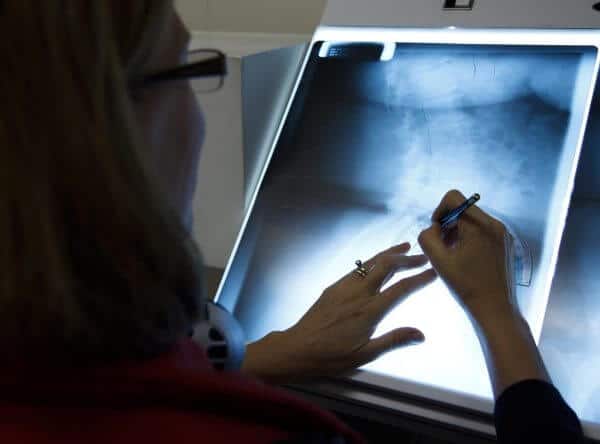 In 1987, x-ray technology was elevated to a new level of efficiency when the first digital system was launched in Europe by a French company called Trophy Radiologie. Digital x-ray doesn't need film at all. Instead, electronic sensors capture clear images of bones and tissue and project those images onto a computer screen. Efficient and easy to share, digital results offer chiropractors a range of advantages over their analog predecessors.
How Digital X-Ray Benefits Chiropractors and their Patients
Digital radiography is quick and accurate, allowing chiropractors to accomplish more work with less time and expense. When they learn to use digital x-ray machines, chiropractic college interns will learn to annotate the images and highlight particular areas of misalignment (called vertebral subluxations); this gives an excellent way to share detailed results with patients and explain care plans. Patients may take their digital x-ray results with them on CD or DVD, to review on their own or share with others. While digital systems have a higher initial investment in a chiropractic career, they are less expensive to maintain, with no need for film, development chemicals or file storage. Some of the other practical benefits of digital radiography include:
Safety: digital systems expose patients to 90% less radiation than conventional X-rays
Quality: chiropractors can manipulate results by enhancing cortical outlines, highlighting structures, adjusting the brightness, and magnifying the image
Environmental Impact: by eliminating the use of water and chemicals necessary for film processing, digital x-ray systems are more environmentally friendly as compared to traditional x-ray
Portable: easy to send through email, digital X-ray results can be shared among healthcare professionals to better assist the patient