[et_pb_section bb_built="1″ admin_label="section"][et_pb_row admin_label="row" background_position="top_left" background_repeat="repeat" background_size="initial"][et_pb_column type="4_4″][et_pb_text _builder_version="3.0.93″ background_layout="light" border_style="solid" header_text_align="center"]
A Brief History of X-Ray Technology in
Chiropractic Science
[/et_pb_text][et_pb_text _builder_version="3.0.93″ background_layout="light"]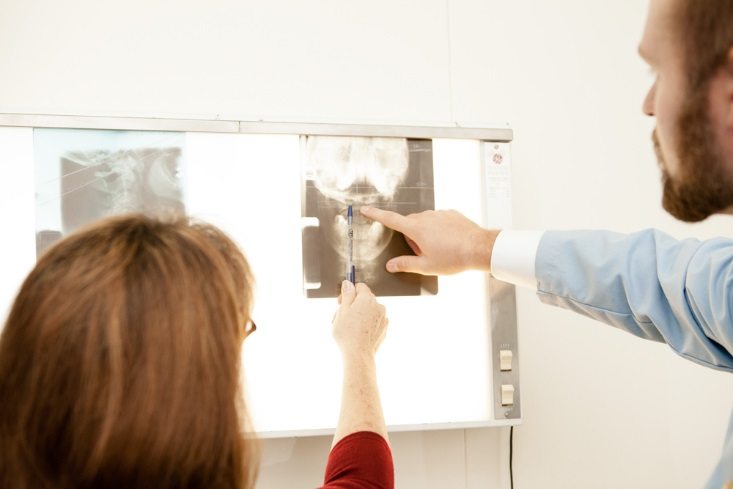 X-ray technology and chiropractic have a long history together. In fact, they were both discovered in the same year!
For decades, chiropractors have used x-rays to:
Obtain a clear image of the structural aspect of the patient's spine (the neurological aspect requires other testing)
Advance chiropractic research
Confirm injuries, tumors, or other contraindications to adjustment
Here's a look at the history of x-ray technology, and how it has helped chiropractors provide even better care for their patients.
The Discovery of X-Rays

: A Timely Event for Chiropractic
On September 18, 1895, D.D. Palmer performed the first chiropractic adjustment. D.D. Palmer had learned that the janitor working in his building, Harvey Lillard, had lost his hearing after feeling a "pop" in his neck some 17 years prior. Mr. Lillard agreed to have D.D. palpate his spine, which revealed a noticeable misalignment. Palmer hypothesized that the pop and the misaligned vertebra in Harvey Lillard's spine must have been related to his loss of hearing, and asked if he could perform a small adjustment. Soon after, Lillard's hearing was restored, which set in motion the formal beginnings of chiropractic.
Then, just a couple months later, another groundbreaking development occurred that would come to change the field of chiropractic. On November 8th that year, Wilhelm Conrad Roentgen was experimenting with cathode-ray tubes at his lab in Wurzburg, Germany. He too noticed something odd: an unknown radiation from his tube was causing a nearby phosphorous material to glow.
He began investigating this strange new radiation, and eventually published a paper about his findings. He called this new radiation x-rays and declared that these rays could peer through soft tissues to reveal the hard bones underneath. He even included an x-ray photograph of his wife's hand, which was the first x-ray radiograph of a human.
The Use of X-Rays

in Chiropractic Science
The discovery of x-rays soon attracted the attention of healthcare professionals all over the world. They immediately saw the potential of this mysterious new tool and its ability to peer inside the body.
Just a few months after the discovery of x-rays, they were already being used to identify bullet wounds, discover broken bones, and help medical doctors better treat their patients.
It was D.D. Palmer's son, B.J., who brought x-ray technology to the field of chiropractic. While early chiropractors had been perhaps justifiably concerned about these unknown rays – early x-ray technology sometimes exposed patients to potentially harmful doses of radiation – B.J. understood that it could play an important role in developing chiropractic education, practice, and research. In 1910, he introduced x-ray to the chiropractic profession and brought the first x-ray machine to the Palmer School of Chiropractic.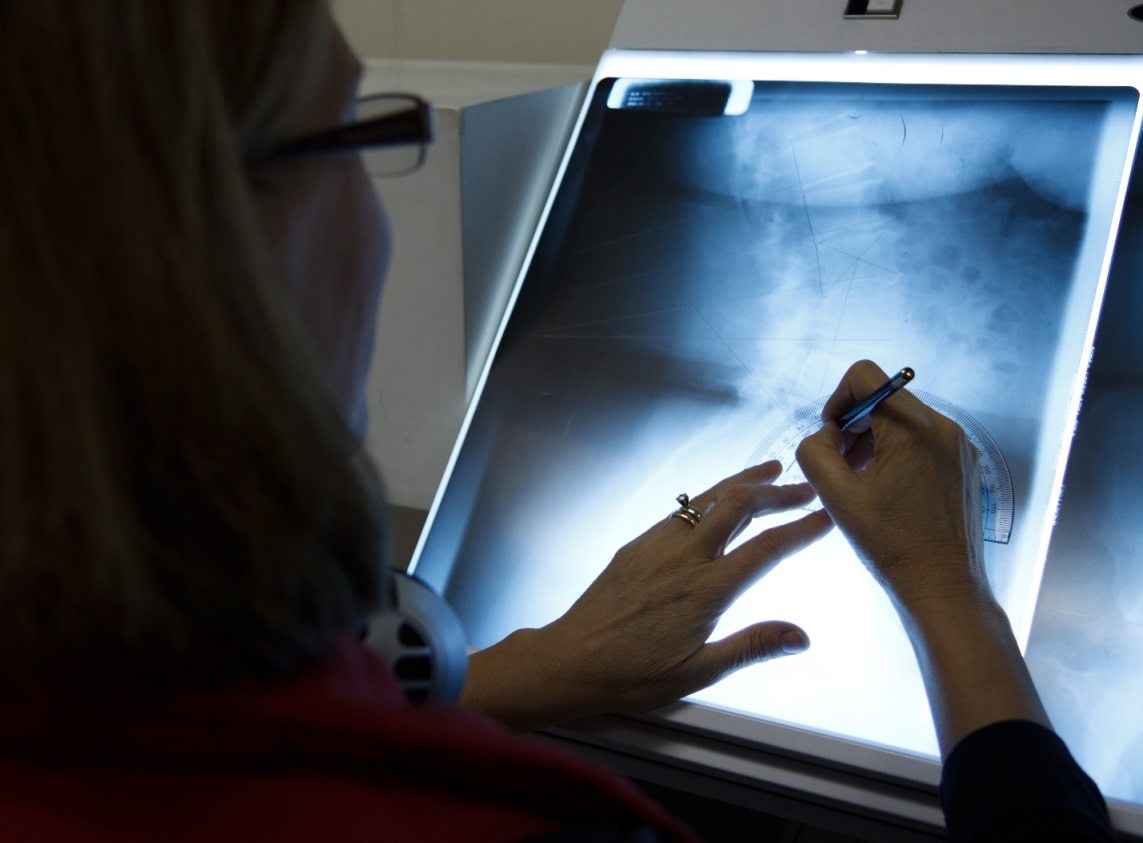 Digital X-Rays

: A Recent Innovation for 
Chiropractic Practice
While x-rays still remain one of the most effective ways for healthcare practitioners to look inside the human body, this technology has been refined over the last few decades. Today's students at a chiropractic college, for example, often use digital x-ray technology.
Digital x-ray technology was first developed in 1987 and has since become an integral part of healthcare. Unlike previous x-ray technology, doctors of chiropractic don't have to wait for digital images to be developed. Even better, digital x-rays expose patients to less radiation, making x-rays safer for patients; Sherman College's on-campus Chiropractic Health Center has been able to reduce exposure by 66 percent. Other benefits of digital x-ray include sharper images and less wait time because there is no lengthy image processing; once an image is taken, the system is immediately ready for the next exposure.
[/et_pb_text][/et_pb_column][/et_pb_row][et_pb_row _builder_version="3.0.49″ background_position_1="top_left" background_repeat_1="no-repeat" background_position_2="top_left" background_repeat_2="no-repeat" background_position_3="top_left" background_repeat_3="no-repeat"][et_pb_column type="1_3″][et_pb_post_nav _builder_version="3.0.49″ in_same_term="off" hide_prev="off" hide_next="on" border_style="solid" border_color="#0c71c3″ title_font="|on|||" title_font_size="16px" show_prev="on" show_next="off" /][/et_pb_column][et_pb_column type="1_3″][/et_pb_column][et_pb_column type="1_3″][et_pb_post_nav _builder_version="3.0.49″ in_same_term="off" hide_prev="on" hide_next="off" border_style="solid" border_color="#0c71c3″ title_font="|on|||" title_font_size="16px" show_prev="off" show_next="on" /][/et_pb_column][/et_pb_row][/et_pb_section]