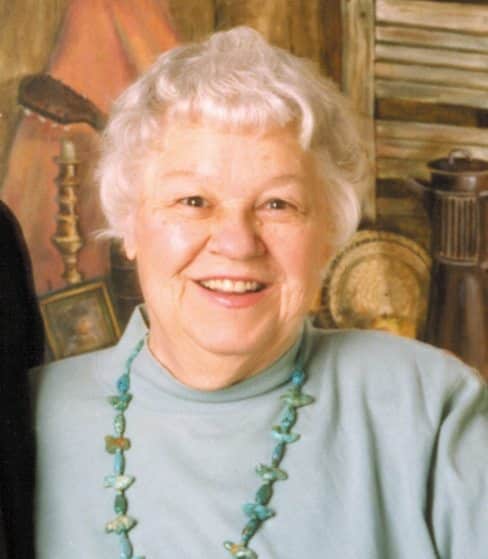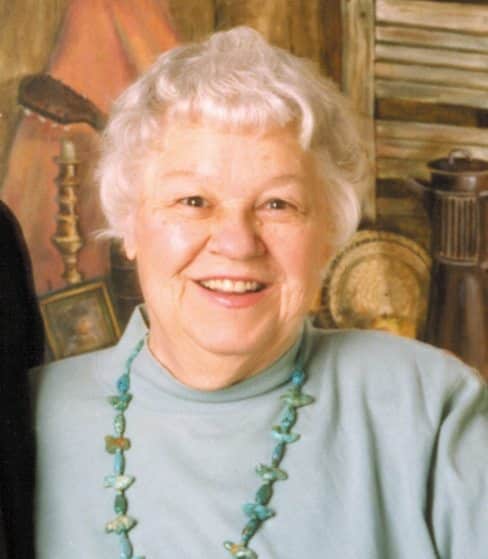 It is with sadness that Sherman Colleges shares the news of the passing of Helen McPike Brown on August 19, 2016. Her husband of more than 70 years, Gordon Brown, D.C., was near her side at the time, in their home on the Sherman College campus in Spartanburg, SC.
"Helen Brown was a passionate supporter of chiropractic throughout her life," said Sherman College President Edwin Cordero, D.C. "She gave to chiropractic and to Sherman College unselfishly, and she had a true love for the profession. Our thoughts and prayers are with her family; she will be dearly missed."
Though not a chiropractor herself, Mrs. Brown had a rare appreciation of chiropractic philosophy and a unique commitment to sharing chiropractic with others. Originally from Davenport, IA, she was a talented artist who has donated many of her works to the college both to help decorate the campus and as assets the college can use to raise funds. She was known for her interest in providing chiropractic art to doctors of chiropractic for their homes and offices. Helen was past president of the Women's Auxiliary of the International Chiropractors Association (WAICA); her father (Dr. Ray McPike, an enthusiastic early supporter of Sherman College), her husband, and one of her two sons have all been chiropractors.
Helen and her husband, Gordon Brown, who married in 1944, donated their home in Sedona, AZ, to Sherman College in 1999; funds from the donation were used to construct the Brown House and Museum on campus. The structure serves as an on-campus residence for the couple, and the lower level houses a museum with the college's historical chiropractic holdings. The Browns' donation is the largest gift in kind in the history of the college.
The couple moved into the Brown House and Chiropractic Museum in October 2000. At the time, Helen shared their excitement about joining the Sherman College family. "Our primary objective in making this donation was not only to give the college the bulk of our estate, but also to be around people who share our philosophy," she explained at the time. "We've lived nothing but the chiropractic philosophy our entire lives."
Gordon Brown, is a 1942 graduate of Palmer College of Chiropractic; he practiced in Louisville, KY, for two years and in Logansport, IN, for 19 years and was instrumental in getting the laws changed in Indiana to allow chiropractors to practice.
Both Gordon and Helen have supported and contributed generously to Sherman College in many ways over the years. In 1993, they became members of the Board of Regents, and in 1997, they made a generous estate commitment to the Sherman College Endowment Trust. Sherman College presented the couple with honorary Doctor of Chiropractic Humanities degrees in 2001, and they received the prestigious Thom and Betty Gelardi Service Award in 2013.