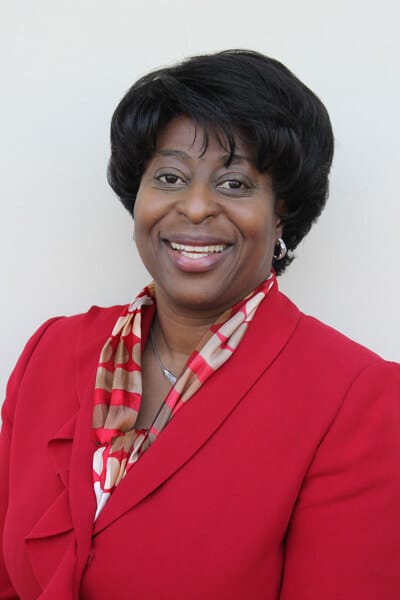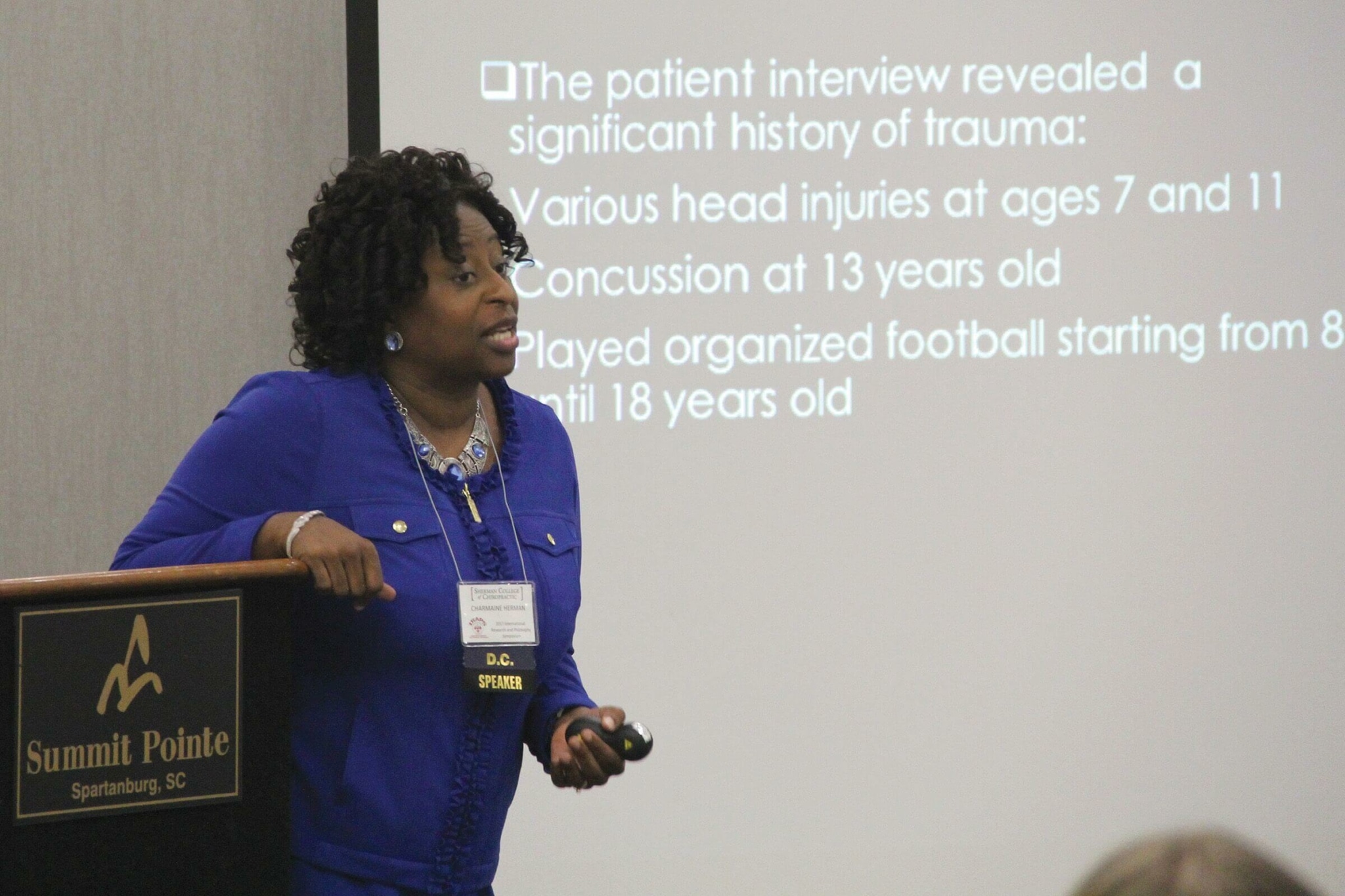 Charmaine Herman, M.A., D.C., '09, was born in Kingston, Jamaica, and grew up in Brooklyn, NY, after her family immigrated to the United States. She earned undergraduate degrees in biology and history as well as a master's in history from the University of South Carolina in Columbia. Though she initially wanted to be a pediatrician, she went on to pursue two different careers following graduation. 
Her first career was working for the South Carolina Department of Health as an environmental lab evaluator. Herman completed her master's degree in history in 2002 and she began teaching history part time at Midlands Technical College in Columbia. After ten years of working for the state, she managed a private environmental laboratory for two years. It was only after the company closed that she thought of a positive experience she had had with chiropractic.
Her minister had suffered from severe acute sciatica after an accident, and a friend who was a nurse recommended that Herman take her to a chiropractor. With no previous experience with chiropractic, Herman was impressed with the dramatic results she saw under chiropractic care. This memory led her to consider chiropractic as a career choice. 
After visiting Sherman during Lyceum and meeting with Jerry Hardee, Ed.D., then the president of the college, she applied and was accepted. However, with many financial obligations she could not enroll until the next year, so she worked as a history lecturer at Savannah State University. Herman began her chiropractic education at Sherman in July 2005, once her term of employment had ended.
Herman credits her successful career transition to the support she received from Sherman College's faculty, staff and administration, as well as her involvement with the Student American Black Chiropractic Association, the Christian Chiropractic Association and other groups that helped to build her foundation. Since chiropractic was her third career, life experiences not only paved the way for future success, but also gave her an avenue to teach history and biology at Spartanburg Community College while pursuing her degree.
Herman was interested in the Blair Upper Cervical Technique, even spending time learning from an upper cervical practice in Charlotte, NC, as a student. That experience, along with the Blair Technique Club and bootcamps and training through the Upper Cervical Health Centers of America, a practice management group for chiropractors and students who want to practice specific upper cervical chiropractic, prepared her well.
Her plan to return to Columbia and open a practice after graduation changed when she married in 2007. She moved to Georgia with her husband, Stephen, who worked for Bell South in 2009. There she got a job as an adjunct professor at Life University, a job that eventually became permanent in 2014. 
Now she's not only an associate professor in the College of Chiropractic's Division of Clinical Science, but is also clinic director of Agape Upper Cervical Health Center, which she opened in May 2013 in Alpharetta, GA.
Her Christian faith has played a large role in her life, and she feels that God led her to chiropractic. Her husband, who retired two years ago and is now a pastor, works with her as the CEO and office manager at the Agape office.
Herman's professional success has not gone unrecognized. In 2016 she received the Chiropractor of the Year award from the Blair Upper Cervical Society. In 2018 she was recognized as one of the top chiropractors in Atlanta by Atlanta Magazine. Additionally, in 2018 she received both the Life University Club Advisor of the Year and Faculty Excellence Award. 
Then, in 2019, the avid researcher who has published seven peer-reviewed papers was awarded Upper Cervical Researcher of the Year by the ICA Council on Upper Cervical Care. She has presented several of her studies at Sherman College's International Research and Philosophy Symposium (IRAPS). 
Juggling two successful jobs and actively participating in her husband's ministry might seem daunting to some, but not for Herman. "I love teaching these soon-to-be D.C.s. I bring my practice experience into the classroom to help students integrate theory with application," she said. "By teaching the Blair elective, I have guided students to careers as Blair docs. I have the best of both worlds. My service to my students and my patients is an extension of our ministry."