Working with Leaders in the Field
Many doctors of chiropractic in the field choose to become involved in research, either by taking part in large-scope projects or by completing and presenting case studies.
Widely acknowledged as one of the brightest minds in chiropractic today, researcher and academic Dr. Christopher Kent leads Sherman College's Center for Scholarly Activity and guides the college's contributions to this important professional undertaking.
Getting Involved Early
Though many chiropractic offices contribute to research studies, you don't have to wait until you're in practice to get involved. Sherman encourages students to participate by providing frequent opportunities for them to partner with doctors in the field and with industry organizations, such as the Foundation for Vertebral Subluxation.
Students also are invited to contribute to important industry projects, such as developing guidelines and protocols for the use of new technology in the field. Most recently, students participated in developing the research and protocols for cone beam computed tomography (CBCT) in the radiology department, Which was recently added to our available radiography options.
Evidence-Informed Curriculum and Technique
Sherman is the only chiropractic college making a significant, focused effort to shape its curriculum and pedagogy with evidence provided by scientific research. An evidence-informed approach ensures that our curriculum and technique are based on scientifically sound research and not just the experience and beliefs of practitioners who can be influenced by knowledge gaps or biases.
Combining scientific evidence with practitioner experience helps us establish and assess best practices within our profession and provide students with the best possible chiropractic education.
Building a Career Around Research
When you graduate with a doctor of chiropractic degree, you'll find many career options that involve research. Some graduates go into private practice and participate in a clinical research network or cooperate with a college (like Sherman) in conducting and publishing clinic-based research. Some graduates continue training in a chiropractic or medical research program and choose to pursue a research position with a professional organization or a university.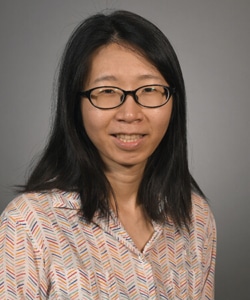 "To move forward as an individual and a profession, it is pertinent to have a solid foundation while keeping abreast of developments in the philosophy, science and art of chiropractic to stay relevant and be at the top of our game." 
Dr. Hui Zhen Lim, Class of 2020
Singapore