The Sherman College family is deeply saddened by the sudden loss of Leslie Wise, D.C., on December 3. Wise joined Sherman College in October 1974 and served in many roles during his 44 years at the college. It has been said that Wise taught or interacted with every student who walked the halls of Sherman College until his retirement in September 2018. The family will hold a small, private gathering this Sunday to honor his birthday; a celebration of life ceremony will be held in the coming weeks.
Wise graduated from Palmer College of Chiropractic in 1974. That same year,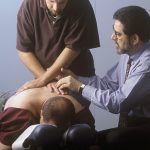 he started his practice in Spartanburg and began working for Sherman College, which Thom Gelardi, D.C., one of Wise's mentors, had founded just one year earlier. "I wanted to be a part of the newest college in the field," Wise shared in a 2005 Straight from Sherman magazine article. "I saw Dr. Gelardi as a visionary, and I wanted to be around the people here. This was an exciting place in the '70s and remains that way."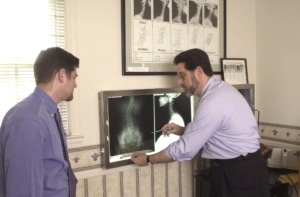 Wise taught in the clinical sciences department and served in many leadership capacities through the years, including serving as dean of clinical sciences for 10 years. In 1982, he was appointed to the South Carolina Board of Chiropractic Examiners and retired as chairman in 1990. He was a founding member of Straight Chiropractic Academic Standards Association, served on numerous National Board of Chiropractic Examiners (NBCE) test committees, and worked with the NBCE to produce items for the Boundaries exam. Sherman College presented Wise with the Service to the Profession Award in 2018.