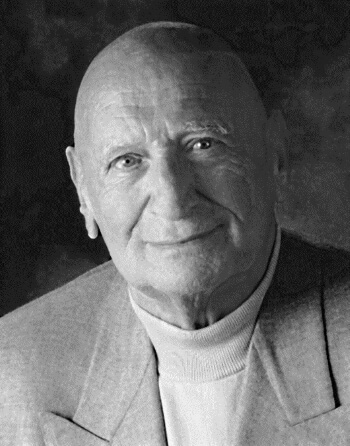 Reginald R. Gold, D.C., Ph.C., referred to simply yet reverently as "Reggie" by most, died at his Bala Cynwyd,  PA, home on March 24, 2012. A lecturer, philosopher, author and Sherman College benefactor, Gold traveled the globe spreading the chiropractic message and is responsible for inspiring hundreds, likely thousands, of people of all ages to pursue careers in chiropractic. He is survived by his wife of more than 50 years, Irene Gold, D.C.
"Reggie did so much to advance the profession and Sherman College," says Sherman President Jon Schwartzbauer, D.C. "We may never see another in our profession with the ability to communicate chiropractic so clearly and effectively. Reggie touched so many lives, including mine. He will be deeply missed."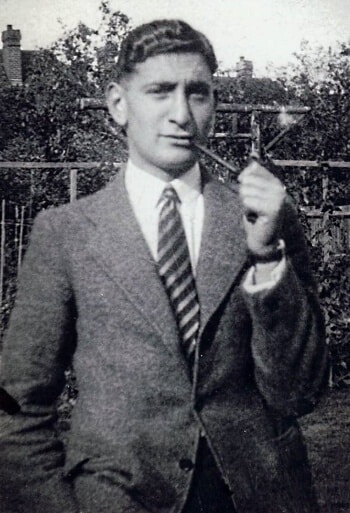 A charismatic chiropractic scholar and philosopher, Reggie Gold graduated summa cum laude from Palmer School of Chiropractic in 1957 and served in various leadership capacities in state and national organizations. He also held a Doctor of Chiropractic Humanities (Ph.C.) from Palmer. Gold's practice in Spring Valley, NY, was a model for chiropractic practices around the world for many years; he developed and successfully marketed a series of techniques and products to help chiropractors gain patient confidence and build their practices.
Gold assisted in the startup of Sherman College, helped establish and served as the first president of ADIO Institute which later became Pennsylvania College of Chiropractic, taught philosophy at three chiropractic colleges (including Sherman, from 1973-76) and lectured at most of the others. He is the author of The Triune of Life, a treatise on traditional chiropractic philosophy that is used as a reference text in philosophy courses at Sherman College.
In addition, he lectured at medical schools from Mount Sinai to Stanford, as well as educational institutions overseas in South Africa, Australia, and Peru. Gold was instrumental in founding the International Federation of Chiropractors and Organizations (formerly FSCO) and introduced the profession to a clearer philosophical understanding of chiropractic.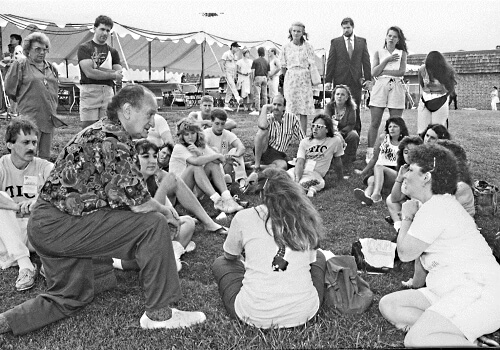 He was a popular visiting scholar at Sherman College, and through the years he played a vital role in the college's recruitment efforts. He spoke many times at the college's annual Career Day program.
Sherman College commissioned a bronze sculpture in his honor that is housed in the Scallon Building atrium and reception area. Unveiled during Lyceum 2007, the bust sits atop a tall pedestal near the front entrance and bears one of Gold's popular quotes on the inscription: "If you are not out to change the world, everything else is Mickey Mouse."
Gold and his wife, Irene, a chiropractor and owner and leader of Irene Gold Associates, made a generous gift to Sherman College when they gave $1 million in the form of a charitable gift annuity in 2007. "Our lives have been dedicated to the chiropractic profession and to the education of chiropractors worldwide," Gold said at the time. "Sherman is home to outstanding faculty, alumni, and students. It is an honor to support the next generations of straight chiropractors."