Four Sherman College faculty members have been selected to present their work on adapted teaching and learning approaches using technology at Online Learning Consortium's Innovate 2022, a conference focused on online, digital, and blended learning. Faculty members will present two in-person sessions at the conference in Dallas, TX, this April.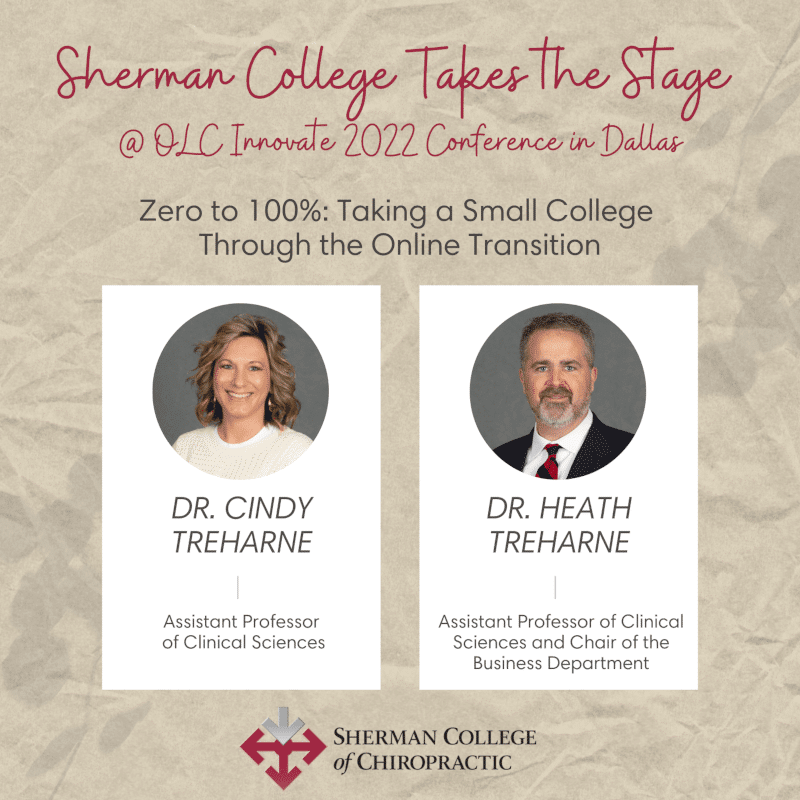 Assistant Professor of Clinical Sciences Dr. Cindy Treharne and Assistant Professor of Clinical Sciences and Chair of the Business Department Dr. Heath Treharne will present "Zero to 100%: Taking a Small College Through the Online Transition" on April 12. Their presentation explores Sherman College's 24-month journey from zero online learning presence to 100% remote learning during the early months of Covid-19. Drs. Cindy and Heath Treharne will discuss the challenges and discoveries the college made as it transformed its entire program into online learning modules, as well as how the experience changed how the faculty present concepts, assess outcomes, and engage students.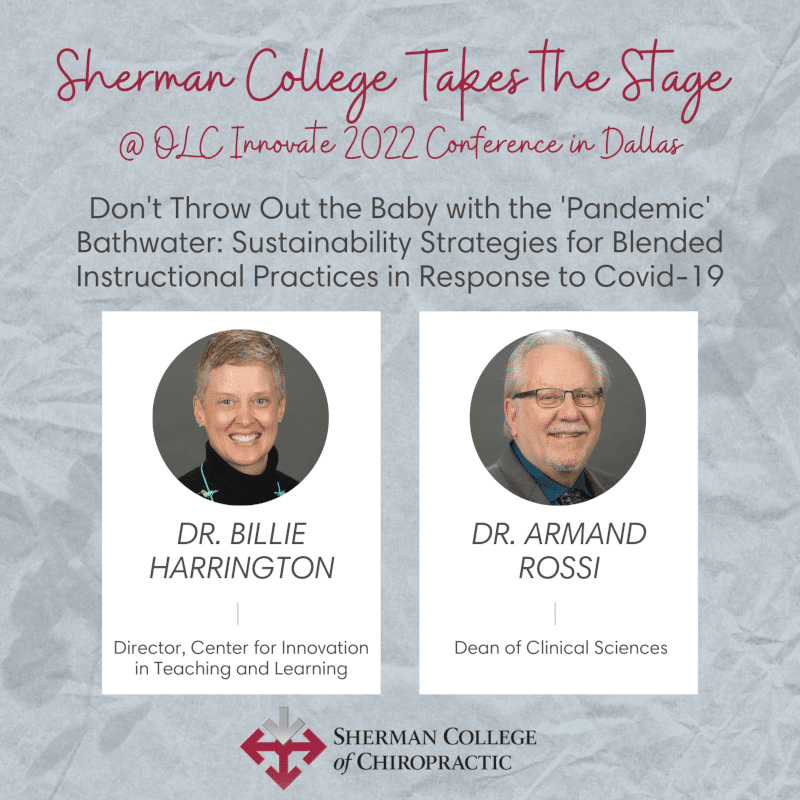 Director of the Center for Innovation in Teaching and Learning Dr. Billie Harrington and Dean of Clinical Sciences Dr. Armand Rossi will present "Don't Throw Out the Baby with the 'Pandemic' Bathwater: Sustainability Strategies for Blended Instructional Practices in Response to Covid-19" on April 14. The onset of the pandemic thrust thousands of educational systems into unchartered waters and encouraged innovative non-traditional program delivery. Drs. Harrington and Rossi will focus on how institutions, historically averse to change, can develop strategies to sustain "what worked" during the pandemic in terms of blended teaching and learning.