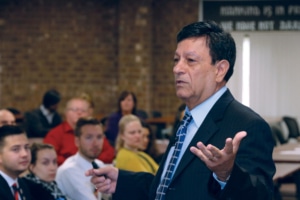 On October 11, 2021, one of Sherman College's beloved Pioneer Class graduates, Dr. Bill Hannouche, passed away in Spartanburg, SC. Dr. Hannouche's love and zeal for helping people drove him to serve as a chiropractor for over 40 years. His son, Dr. Nicholas Hannouche, '13, followed in his father's footsteps and continues to serve with the same passion for helping his community.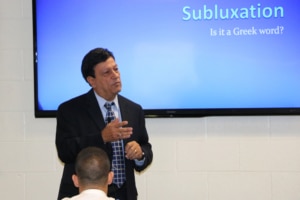 In memory of the legacy of Dr. Hannouche, his family has created and funded the Bill Hannouche Memorial Scholarship with a $50,000 donation. This scholarship will be awarded each fall to a student who shows strong evidence of hard work and dedication in scholarship, campus activities, and community involvement in memory of Dr. Hannouche.
If you would like to donate toward the Bill Hannouche Memorial Scholarship, contributions can be made at www.sherman.edu/hannouche.