Thanks to a recently established scholarship fund, the legacy of long-time faculty member Leslie Wise, D.C., will continue to impact students for years to come at Sherman College of Chiropractic. Wise joined Sherman College in October 1974 and served in many roles during his 44 years at the college. He had taught or interacted with every student who walked the halls of Sherman College until his retirement in September 2018.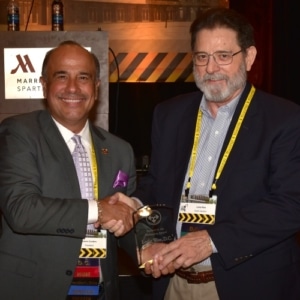 Sadly, Wise passed away in December 2019. He is survived by his wife, Joy Gayler Wise, five children and seven grandchildren. In the honor of their husband and father, the family created the initial contribution to the Wise Scholars Endowment, and others close to Wise have contributed or pledged to the scholarship fund in memory of their friend and colleague.
"As a family, we knew that one way to honor Leslie's legacy was to establish a scholarship at Sherman College," shared Joy Gayler Wise. "We hope that the Wise Scholars endowment will be impactful for students who demonstrate a commitment to service and leadership, traits that were hallmarks of Leslie's life of service to Sherman College and the profession."
Wise graduated from Palmer College of Chiropractic in 1974. That same year he started his practice in Spartanburg and began working for Sherman College, which Thom Gelardi, D.C., one of Wise's colleagues and mentors, had founded just one year earlier. "I wanted to be a part of the newest college in the field," Wise shared in a 2005 Straight from Sherman magazine article. "I saw Dr. Gelardi as a visionary, and I wanted to be around the people here. This was an exciting place in the '70s and remains that way."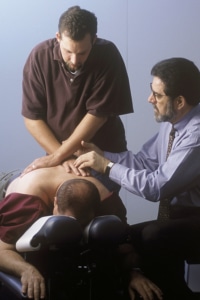 Wise taught in the clinical sciences department at Sherman College and served in many leadership capacities through the years, including serving as dean of clinical sciences for 10 years. The college presented Wise with the Service to the Profession Award in 2018. He was known for always welcoming students into his class with kind eyes and entertaining stories for every occasion.
Having been mentored by Dr. Lyle Sherman when he was first establishing his practice in Spartanburg, Leslie understood the value of having a seasoned professional offer practical knowledge and insight. He paid this forward by mentoring many students in areas of business and legal issues after graduation.
If you would like to contribute to this endowment, please donate here.