Q&A with Jamielee Shanahan, D.C., '10, of Harmony Chiropractic in North Attleboro, MA
Why did you choose pediatrics and pregnancy as your specific area of focus, and what do you like most about this work? Why is it important for pregnant women, babies and young children to be under chiropractic care?
Throughout chiropractic school, prenatal and pediatrics fascinated me. A large portion of my 14th quarter externship was focused on prenatal and pediatric care. It wasn't until I was pregnant with my first child, receiving chiropractic care regularly, that I knew this would be the focus of my work in my community. Throughout my pregnancy, I felt better than most expecting moms I knew at the time. We had a safe and fast homebirth, which I attribute to my body being aligned and ready to do what it is naturally designed to do. After this experience, I knew that prenatal and pediatric community was the area I was meant to serve. I love supporting and preparing expecting moms for a safe and healthy pregnancy, labor and delivery.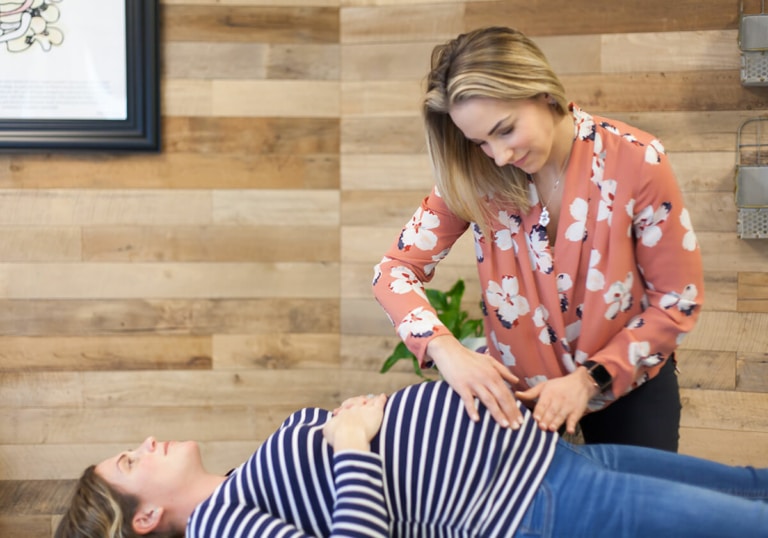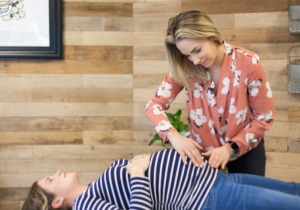 There are many ways that chiropractic care can help an expecting mom's body provide the best home for her growing baby and prepare her body for labor and delivery. A balanced pelvis, unsubluxated spine and fully functioning nervous system helps set a labor for success. Spinal misalignments can affect baby positioning, stall labor and ultimately affect the ease and time for labor. Regular chiropractic can help address discomfort and support a healthy pregnancy, labor and delivery.
Not only was chiropractic care essential during my pregnancy, but the community of women I met along the way helped me more than they will ever know. Between birth classes and an assortment of new mom groups, I found a tribe of women that supported, educated and exposed me to more than I ever knew I needed. In addition to preparing women's bodies for labor through chiropractic, my goal is to connect them to the best collaborative providers and community to empower, educate and enrich the journey into parenthood.
As much as I love prenatal care and the effect it has, pediatric care is hands down the most rewarding part of chiropractic practice. So much of what we see in adults presenting as chronic issues started in pediatrics and was left unaddressed. Children under chiropractic care are at an advantage to grow optimally. At a time when a child's body is changing rapidly, tremendous stress from repetitive sports, growth spurts and poor posture/ergonomics set our kids up for failure. There is no better feeling than knowing a child's body will grow, heal and function better because their body is able to move without restriction and less tension of their nervous system.
Do you need any extra certifications or elective courses to work with expecting moms and babies?
There are no required certifications to work with expecting moms or babies, however many providers are certified in the Webster Technique through the International Chiropractic Pediatric Association (ICPA). The Webster technique teaches you to balance a woman's pelvis and remove soft tissue tension, helping their body throughout pregnancy and in preparation for delivery.
Throughout school and over the last decade since graduation, I have utilized the ICPA's continuing education programs to expand on my knowledge and skills in prenatal and pediatric chiropractic. They have amazing resources in the way of seminars, summits, patient education newsletters and magazines to support you in clinic and practice. I highly recommend anyone interested in working with expecting moms and babies become members of the ICPA and lean on the mentors in our profession. 
Did you do any certifications/electives while at Sherman (and if so, how did you balance that with your studies) or did you complete that after graduation?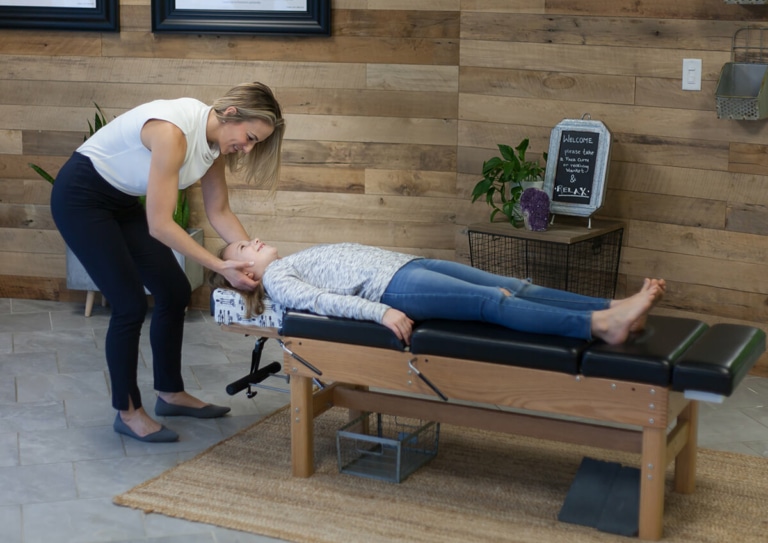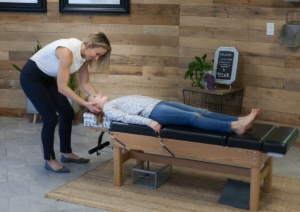 I took nearly every class and seminar offered on campus for prenatal and pediatric care while studying at Sherman. Dr. Ron Castellucci, who teaches pediatrics for the ICPA, was an amazing resource on campus. While it can be challenging to do additional coursework and seminars in school, starting a practice is a lot of work, and it's important to utilize as many available resources on campus as possible. Find and fuel your passion within chiropractic – it's what will keep you focused during the challenges you will face in the first years in practice.
Do you have any advice for those thinking about pursuing a Doctor of Chiropractic degree?
My advice to prospective students is to shadow at many offices and expose yourself to as many styles of chiropractic as possible. You may not even know what will spark a flame in your heart until you see it in action. Take advantage of the resources you have on campus and the student discounts for seminars while in school. 
What is it like to be in practice and how did Sherman College help you prepare for it?
I love being in practice. I don't know of many people who love their job as much as I do. Sherman helped show me the true foundation of chiropractic and the healing capabilities of our bodies. Over the last 10 years since I have graduated, they have only expanded their on-campus and off-campus resources for their students and alumni.