Drs. Barry and Breanna Powderly, Class of 2017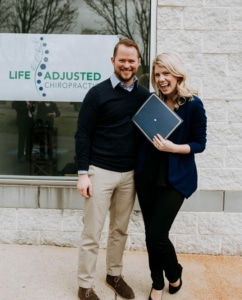 Breanna and Barry Powderly shared a common goal by the time they met at Sherman College—to become chiropractors. But the paths they took to reach that point were very different.
Barry was following in his dad's footsteps to become a medical doctor, but a neck injury from a car accident during his undergraduate studies changed his path. Medical doctors said he was fine, but the severe headaches and neck pain Barry continually suffered told a different story. "I finally went to a chiropractor and found out I had a frank kyphosis in my cervical spine and a healed fracture of the C6," Barry said. "The rest is history."
Breanna always knew she was meant to be a chiropractor based on the example of her father, a chiropractor since 1983. "I've always believed in the power of the human body and its innate ability to operate, and being a small part of that process is the most powerful and meaningful part of my career," Breanna said.
The Right Stuff for Business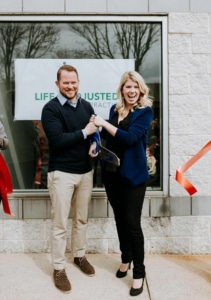 Despite the insights of their healthcare professional parents, Barry and Breanna still faced the challenge of "learning on the job" how to run a successful practice. Sherman's Graduation Plus 10 (G10) program helped the duo start the planning and strategizing process.
"G10 helps you create your vision of what your future practice will be," Barry said. "It helps you make the checklist of what you will need before you open up for patients. It doesn't answer all your questions, but it gives you the resources to create your own success."
The couple established their successful office, Life Adjusted Chiropractic, in Harrisburg, PA, shortly after graduation and recently celebrated paying off their student loans.
Using the Right Tools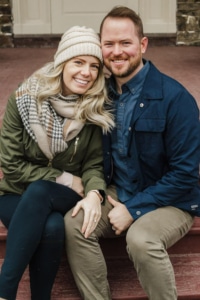 Having the knowledge and techniques to identify and correct subluxations is the essential skill set for a successful chiropractor. However, Barry and Breanna both agree that a firm grounding in the philosophy of chiropractic also is essential.
"You have to believe in what you are doing to your core," Barry said. "Otherwise, people can see right through you. If your main goal is to make a million dollar practice, you'll never do it. That being said, if your goal is to serve your community and give without thought of yourself to every patient who walks through your door, you will create a million dollar practice."