Sherman College honored alumni, chiropractors, and supporters during its 47th Lyceum, a homecoming and continuing education event attended by hundreds of chiropractors and students throughout the U.S. and internationally. Lyceum is held each May and involves three days of seminars, special events and other programs; this year's Lyceum was held as a live-streaming event for the first time ever to preserve this crucial continuing education opportunity for Doctors of Chiropractic. More than 700 people participated. The college is proud to announce the following 2020 award recipients:
Chiropractor of the Year:  Dr. Stan Pierce, Jr.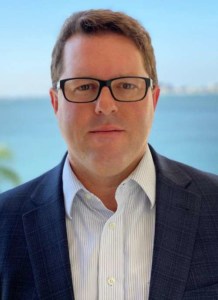 Graduating from Life University in 1999, Dr. Stan Pierce Jr., is a fourth-generation chiropractor making a significant impact on the future of the profession as founder and creator of Evolutionary Percussive Instrument Corrections (EPIC) technique. In addition to being a lead instructor and research director for EPIC, Dr. Pierce is also the co-inventor of the Integrity Genesis adjusting instrument. Dr. Pierce and his team have partnered with influencer Kevin Harrington of Shark Tank fame. As co-founders, Pierce and Harrington have produced a franchise model for EPIC upper cervical care that aims to bring a new dimension to objective scientific and specific chiropractic care. In 2019, Dr. Pierce received the Impact Chiropractor of the Year Award from the ICA Upper Cervical Council, as well as a Leadership Recognition Award from Sherman College of Chiropractic. Read More about our 2020 Chiropractor of the Year.
Regents of the Year:  Dr. Jason and Robyn Sabo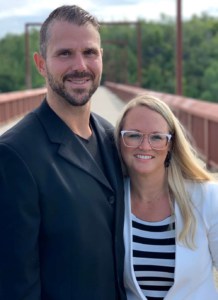 Dr. Jason W. Sabo, D.C., B.Sc., is a 2002 graduate of Northwestern College of Chiropractic and has been in practice for the past 18 years. Dr. Sabo is the founder of the T.I.C. Chiropractic System (Tonal Integrative Correction) Technique. Dr. Sabo and his wife and office manager, Robyn Sabo, R.D., B.Sc., PTS, FIS, co-own the highly successful Inside-Out Chiropractic Center in Edmonton, Alberta, Canada. The Sabos seek to focus on meaningful relationships with all those who come into their lives. They accomplish this not only in their practice, but also through their efforts to mentor students and chiropractors alike. Sherman College is incredibly grateful to the Sabos for their longstanding kindness toward and generous support of Sherman College. Read More about our 2020 Regents of the Year.

###
Sherman College of Chiropractic provides students with a comprehensive chiropractic education, preparing them to enter the field as doctors of chiropractic who are highly skilled, compassionate, ethical and successful. On its 80-acre campus in South Carolina, Sherman offers a first professional degree program unique in its approach to health care and known globally for the skill and art of chiropractic delivered by graduates. For more information, visit www.sherman.edu or call 800-849-8771.
For more information, please contact:
Karen Brower Rhodes
Senior Director of Marketing and Communications
Sherman College of Chiropractic
Phone: 800-849-8771, ext. 242
Email: krhodes@sherman.edu
Web: www.sherman.edu