IRAPS: The Vertebral Subluxation Conference
October 7-8, 2017 Spartanburg
S
herman College of Chiropractic will host the 14th annual
International Research and Philosophy Symposium (IRAPS)
, a peer-reviewed conference on vertebral subluxation research and the philosophy of chiropractic. The conference will be held in Spartanburg, October 7-8, 2017.
If you are interested in presenting your own research at IRAPS 2017, please click the link below for more information on our call for abstracts.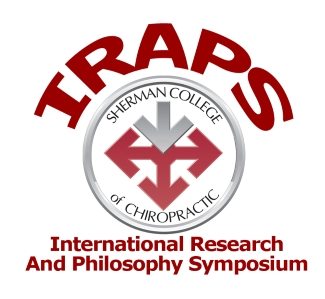 Sponsored By
Dr. Jillian Kersh
Director of Enrollment Services
Contact Director of Continuing Education, jkersh@sherman.edu 800-849-8771 x.229 or 864-578-8770 x.229 for more information.